RENEWABLE ENERGY
Utility Scale Solar PV
Directed Biogas
Community Solar
Waste to Energy
Rooftop Solar
Combined Heat and Power
Virtual PPAs
Battery Storage
Net Metering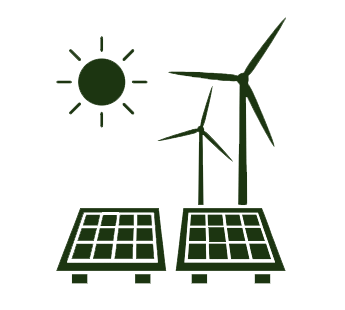 The professionals at W&F have developed and continue to expand upon their extensive experience in representing lenders and financial institutions in providing development, bridge, construction, working capital and permanent debt to project developers and sponsors in all aspects of the development, financing, acquisition, and operation of renewable energy generation facilities, with a particular emphasis in photovoltaic solar energy and biomass energy.  These financing transactions cover a variety of different debt structures, including construction, project-specific permanent debt and back-levered permanent debt facilities, development and working capital lines of credit, and special purpose bridge loans.  The firm has capably and successfully partnered with its clients to close many tax-credit advantaged transactions that include a bridge (early stage development), construction and/or permanent debt component of capital, utilizing inverted lease, partnership flip and sale-leaseback structures.  W&F is committed to being an industry leader in renewable energy law and staying abreast of current legal and commercial developments.
W&F also represents renewable energy developers and equity investors in the purchase, sale and investment in renewable energy projects.  Precedent non-debt transactions range from the purchase and sale of pre-construction renewable energy projects to investments in mechanically complete projects and acquisitions of project portfolios.
Also, W&F provides a full complement of legal services to its clients, such as:
Preparation and negotiation of development, bridge, construction and permanent debt loan documents, membership interest purchase agreements, operating agreements and other definitive transaction documents, including subordination, forbearance and interparty agreements with investment partners;
Review and negotiation of tax credit equity (federal and state) transaction documents;
Full site control (acquisition and leasing) and real property due diligence including lease negotiation, interaction with landlords, environmental and wetlands review, title matters and survey analysis;
Review and negotiation of engineering, procurement and construction contracts, component purchase and subcontractor contracts, manufacturer warranty parameters, and operations and maintenance agreements;
Review and interpretation of utility and other off-taker agreements (including power purchase agreements, REC purchase and sale agreements, NAESB contracts and transaction confirmations, and interconnection agreements);
Analysis of governmental approvals and permitting, including federal and state regulatory requirements and local municipality participation;
Analysis of independent engineering reports, financial models, and fair market value appraisals and with a focus on tax credit and other investor benefits and debt service coverage requirements; and
Other legal and business due diligence.
W&F has experience in many segments of the renewable energy industry, including:
Utility-scale solar PV
Renewable natural gas, RINs and LCFS credits
Community Solar
Waste to energy, landfill biogas and anaerobic digestion
Rooftop Solar
Combined Heat & Power
Virtual PPAs
Battery Storage
Net Metering and Virtual Net Metering